WORD DUEL (DEBATE)RULES:
CONTACT:
-Language: English DHANVI MESVANI
-Registration must be in pairs. CELL- +91842299948
-Each contestant must prepare for and against the motion.
-Judging will be individual for preliminary round on speech basis.
-Duration for preliminary round: 4 minutes.
-Duration for final round(2 teams): upto 5 minutes followed by questions by judges and opposite team.
-Registration fee: Rs. 200/- per pair
Powered by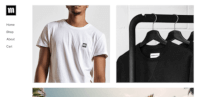 Create your own unique website with customizable templates.