...into the realm of fiction
SHRIMATI KASHIBAI NAVALE MEDICAL COLLEGE AND GENERAL HOSPITAL, PUNE presents to you our annual intercollegiate cultural fest. A kaleidoscope of events such as outdoor and indoor sports ,literary and fine arts, informals, cyber games and cultural competitions await you all !!!!!
THIS IS THE TIME FOR ALL STUDENTS TO SHOWCASE YOUR HIDDEN TALENTS AND NURTURE THEM!
So join us from 9th to 13th March and plunge yourself into this realm of fiction, fantasy and fun..!!
---
*The website is only desktop oriented. Any inconvenience caused is deeply regretted.
Powered by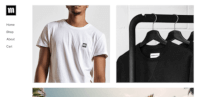 Create your own unique website with customizable templates.