COMIC STRIPS
RULES: CONTACT:
-Minimum Boxes Required
:
3 DHANVI MESVANI
-Maximum Boxes Required:6 CELL- +918422999448
-The Strip ought to be Absolutely Original ADVAIT SATELKAR
-Time Limit: 1 Hour CELL- +919022870412
-Paper will be provided.
-No Language Restriction
-Need not be related to the theme.
-ENTRY FEE- Rs.50/-
Powered by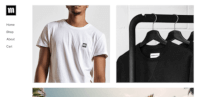 Create your own unique website with customizable templates.